Luminor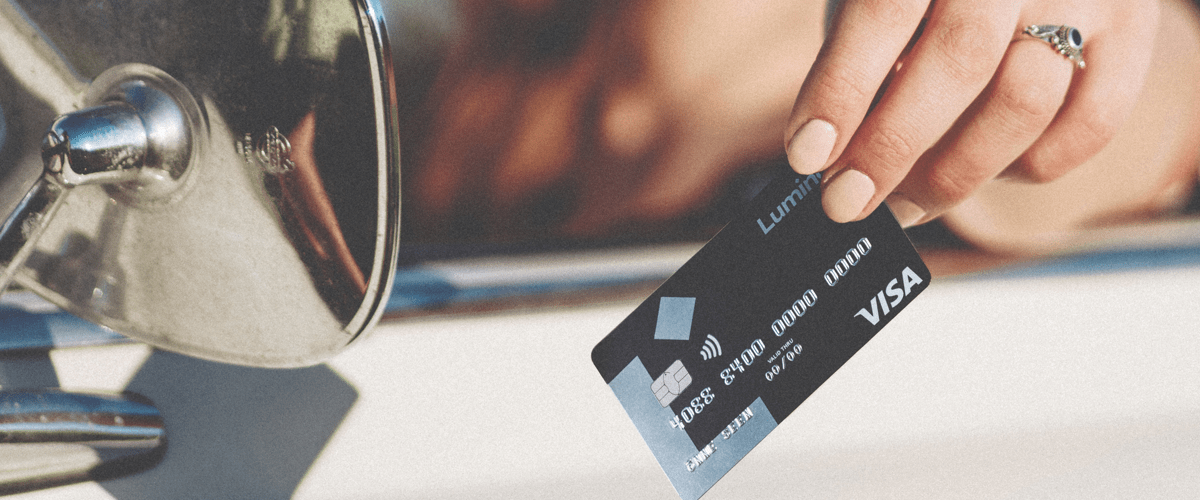 Join our team as a Product Owner for Credit Products!

Yes, you can! That's our attitude towards our work, ambitions, ideas and relationships. We, at Luminor, believe that anyone has the potential to achieve big things and we encourage everyone to achieve them – professionally and personally. 
Whoever you are, and whatever your role is, with Luminor you will get a once-in-a-lifetime opportunity to literally build a local banking champion.
Luminor is offering employment for people displaced by the invasion of Ukraine. We are a dynamic, Pan-Baltic bank with a diverse team and have a number of great professional opportunities available both in business and support functions.

What You Will Do:
 Drive the success of credit products, meet customer needs, enhance profitability, manage risks effectively, and maintain compliance with regulatory standards, all while ensuring a superior customer experience.
Product Knowledge and Expertise: Develop and maintain in-depth knowledge of assigned credit products, including their regulatory requirements, features, pricing, eligibility criteria, and competitive advantages.
Product Strategy: collaborating with senior management and stakeholders to define the credit product strategy for assigned product, aligned with the bank's goals and market trends. Conducting market research, competitor analysis, and customer feedback analysis to identify opportunities and develop product roadmaps.
Product Development: leading the end-to-end product development process, including conceptualizing new credit products or enhancing existing ones. Working closely with cross-functional teams such as growth managers, product managers, risk analysts, underwriters, and credit system teams to gather requirements, define product specifications, and ensure timely delivery.
Product Lifecycle Management: managing the entire lifecycle of credit products, from ideation to retirement. Monitoring product performance, conducting regular reviews, and identifying areas for improvement or optimization. Making data-driven decisions to enhance profitability, mitigate risks, and meet regulatory requirements.
Risk Management: collaborating with risk and compliance teams to ensure credit products are developed and managed in compliance with internal policies, industry regulations, and legal requirements. Identifying and assessing risks associated with the products, implementing risk mitigation strategies, and following portfolio quality.
Stakeholder Management: engaging with internal and external stakeholders, including sales teams, relationship managers, customers, and industry partners. Gathering feedback, addressing queries, and leveraging insights to refine credit product offerings and maximize customer satisfaction.
What We Expect: 

 Deep knowledge in retail lending products area (mortgage, consumer lending) and Baltic market
Good communication and presentation skills
Proactivity and leadership, readiness to take and bear ownership and responsibility
Flexibility and openness; Analytical thinking and ability to make decisions quickly
Time planning skills; Initiative to learn quickly new tasks and
innovation mindset in general
Fluent English is required in spoken and written communication
Educational background in Economics, Banking or Legal.
What We Offer:
Flexibility. Flexible working hours, remote work and possibility to work from anywhere in EU, Iceland, Switzerland and UK (in total 90 days per year)
International teams. Teams that go outside Pan-Baltic borders where people value challenging work together with good humour and having fun
More vacation. Additional week of vacation available to all employees who have been in the company for 1 year or more
Volunteer time off. We care about giving back to society, therefore, you will get additional days off for volunteering purposes
Paid leave. We are proud of our employees who are participating in military trainings. Therefore, Luminor offers 30 fully paid calendar days for military trainings every year
Health benefits. A competitive benefits package in addition to your salary that includes health insurance after first 3 months pass in all three Baltic states as well as Health days in case of your absence due to sickness without doctor note needed
Wellbeing. Access to tools and resources that help to feel good and be productive at work and in life
Professional growth. Internal and external training programs, workshops, conferences, online training etc.
Gross salary. 3100-4600 EUR/month, which is to be determined depending on your level of experience and competencies
Application deadline is 1st of October. We are looking for a candidate primarily already located within Baltics and please apply with your CV in English and PDF format!

Jums taip pat gali būti įdomu